What is a midge?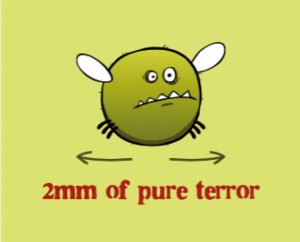 Midges are tiny flying insects with a wingspan of only 2-3mm. There are over 35 different species of biting midge in Scotland, but it is Culicoides impunctatus, otherwise known as the Highland Midge that earns its place as Scotland's most ferocious foe.
You'll be an all-you-can-eat buffet for their miniature scissor-like jaws if you foolishly venture out in 'midge weather' without your insect repellent.
But fear not, the Scots are as inventive as they are hardy. After years of scientific research, Dr Alison Blackwell, one of the world's leading midge experts has found the answer and put it in a bottle. Smidge is the UK's No. 1 midge repellent. It also works on mosquitoes, so what you don't use up the mountains you can throw in your suitcase. Smidge up and nothing need ruin your love of the great outdoors.
Find out how it works, and why it's the number one midge repellent in the UK.