New animal viruses discovered in Scottish midges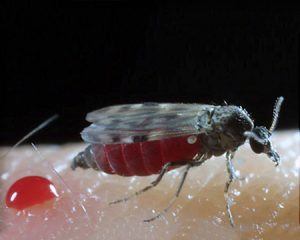 Researchers from the University of Glasgow have discovered previously unknown viruses in the Scottish midge population around Loch Lomond.
These viruses are not a public health concern but show the potential for midges to transmit diseases to animals, such as birds and cattle, in the UK and Europe. It was only a few years ago that midges were found responsible for the transmission of Schmallenberg virus around Europe, and there were a number of cases in the UK. This virus causes stillbirth and birth defects in sheep, goats and cattle – causing major financial losses for farmers.
The viruses found in this study are phylogenetically different from any found before – that is to say they are distinct from anything researchers have discovered in UK midges previously. The aim of this research was to gain a better understanding of the potential risks midges pose and to improve upon current surveillance methods.
Sejal Modha (lead researcher) said "What we found is important because biting midges can be carriers of arboviruses.
"Although midges are not currently a public health concern in Scotland – and we stress there is nothing for the public to be concerned about – our research gives us a better understanding of midges and the viruses they may carry, helping us prepare for any possible future emerging risks through improved surveillance and knowledge."
The Scottish midge season is now nearing an end, with reports of midges rapidly declining.