Tick virus found in UK for the first time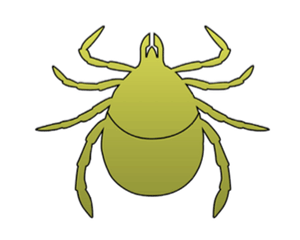 Public Health England (PHE) have found tick-borne encephalitis virus in ticks found in Thetford Forest and the Hampshire-Dorset border in England.
Tick-borne encephalitis virus has already been discovered around Scandinavia, Asia and mainland Europe but this is the first report of it in the UK. It is possible that it has reached here via migratory birds.
As reported previously, ticks are becoming more and more abundant around the UK, and more people are reporting tick bites than before.
Although the risk to the public is considered to be very low, PHE have urged the public to be "tick aware" and to take precaution when in areas with long grass such as parks and woodlands. Such precautions include:
Applying Smidge to exposed skin. Smidge is very effective at deterring ticks from biting.
Always carry a tick removal took such as the Smidge Quick Untick card. If bitten, use this to remove the full tick.
Cover exposed skin, tuck your trousers in to your socks.
Avoid long grass.
Clean any bites with antiseptic solution.